Commercially Licensed
Background Music

for Business

Getting the music right in your business is a crucial part of creating a congruent environment that attracts customers. Architecture, interior design, lighting, heating, scent and music; all these elements come together in a continuous flow that create your brand's atmosphere. The latest psychology and social anthropology studies show that these influences can affect sales dramatically. Music is the most instant of these elements, with an immediate impact on your audience it is easiest to change with long lasting effects. Where the inappropriate music will cause an, 'avoid', reaction in visitors, music aligned with the rest of your environment will influence an, 'approach', reaction increasing traffic, dwell time and as a result, turnover.

Your audio branding represents your sonic identity to your customers, getting it right can make the difference between success and failure and with expert advice getting it right can be quick and simple.

Talk to one of our advisors today to see how Auracle Sound can help your brand deliver a consistent music.
A RANGE OF LICENSED MUSIC CHANNELS
A broad array of genre specific channels each featuring a vast library of classic, current and future releases together with regular updates.
INSTANT ACCESS VIA THE AURACLE APP
Get instant access to our live streaming channels now by signing up for a free one week trial.
SCHEDULE THE MUSIC TO YOUR AUDIENCE
Day part and schedule your chosen channels across the week to tailor the music to your audience.
MANAGE YOUR ACCOUNT ONLINE
Manage your user profile online with remote monitoring, scheduling and automatic billing.
Pricing
Web Player / App Subscription
£32.00+Vat
Monthly
A cost effective licensed music streaming solution, iOS or Android App's on your own playback device. All our live channels in one clear visual interface, simply tap on a tile to load up the channel. Use the scheduler to create your own timetable of music for the week.
iOS/Android App

PC Web Player

Visual interface

Scheduler

User account login
Hardware Subscription
P.O.A.
Dedicated IP audio hardware solutions, support and service for larger businesses. Our most robust and reliable long term solution - a dedicated hardware set top box designed for non-stop music playback. Choose from the Compact, Compact Bluetooth, or LCD IP audio receiver units. Receivers have no moving parts so cannot crash like hard disk systems, no operating system so your network will not be compromised, a ten second audio buffer for seamless playback and an onboard solid state backup for automatic fall-back. Giving you stress free long term background music delivery online or offline.
Dedicated hardware receiver unit.

Reliable longterm playback.

Remote monitoring and scheduling

Optional Bluetooth App control

Rack mountable
4.7
of 5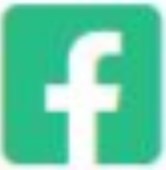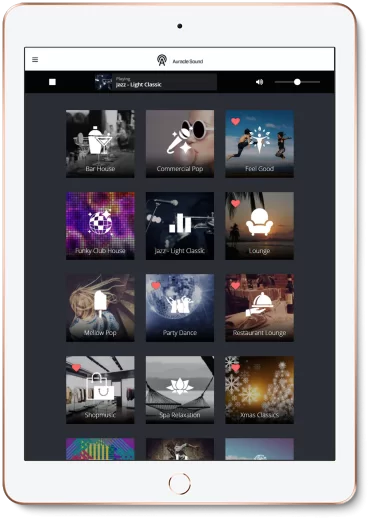 About Us
Auracle Sound was founded in 2007. With the fusion of an artist agency and music consultancy, Auracle Sound became an early pioneer in the world of IP audio streaming. Our service combines the very best music with the latest in internet streaming technology.
Auracle Sound supplies the retail and leisure industries with a commercially licensed music streaming service via our App, Web Player or hardware options.
Auracle Sound's sister company Auracle Sound GmbH, based in Berlin, services the European territories.
Benefits
With a choice of over forty live channels, containing thousands of hand-picked tracks, Auracle Sound offers a vast collection of songs ideal for public performance.
All you need is an online connection, and our easy to install receiver units, web player or iOS/Android Apps.
Playlists are randomised to create spontaneous soundtracks, guaranteeing a fresh selection of music each day.
Our new web player includes a weekly music scheduler, enabling you to organise your own programme of music.
Automatic, on board backups ensure continuous playback.
Discover how we can curate the ideal soundtrack for your brand.
Contact us today for a free trial with our Web Player, iOS/Android App's, or hardware solutions.
Background Music For Business
We provide background music for your business. We can give you the right playlist for your business.
What People Say About Us
HOLIDAY INN LONDON – KENSINGTON FORUM Food and Beverage Director
View All Testimonials
I am pleased to say that the music that you are providing is great and the guest are really enjoying it.
Speak to one of our music consultants now.
Got a question? give us a call or click on Request a Call for a free call back. Our sales advisors are standing by to help you with your commercial music requirements, whether it is a simple App installation for your phone or a roll-out of IP audio hardware for your chain we can help.