"93% of pubs agree that playing background music creates a better atmosphere for customers" PRS
Background Music For Bars
Get into the swing…
Attract more customers to your bar by setting the scene with special bar-focused music channels or bespoke on-brand playlists. Schedule your favourite music channels throughout the night to reflect the busy after-work periods and the quieter times. Keep your guests comfortable by sticking to a genre and tempo as they settle in for the night then vary the volume as you increase turn around and pick up the atmosphere. Auracle Sound are here to provide you with a wide selection of commercial music channels designed for bar use and fully licensed for public performance.
From cutting-edge cocktail bars, and sophisticated hotel bars, to traditional country pubs, just like the drinks, getting the mix right is what it's all about.
Background music has a huge impact on the atmosphere of a bar and the ability to increase sales, raise staff morale and improve your customer's experience.
We have carefully designed music channels such as Jukebox Classics, Mellow Pop, Funk, Soul and Jazz to match bar requirements. These channels are hand-picked daily from thousands of new releases, classics re-releases and shuffled for a spontaneous selection every time.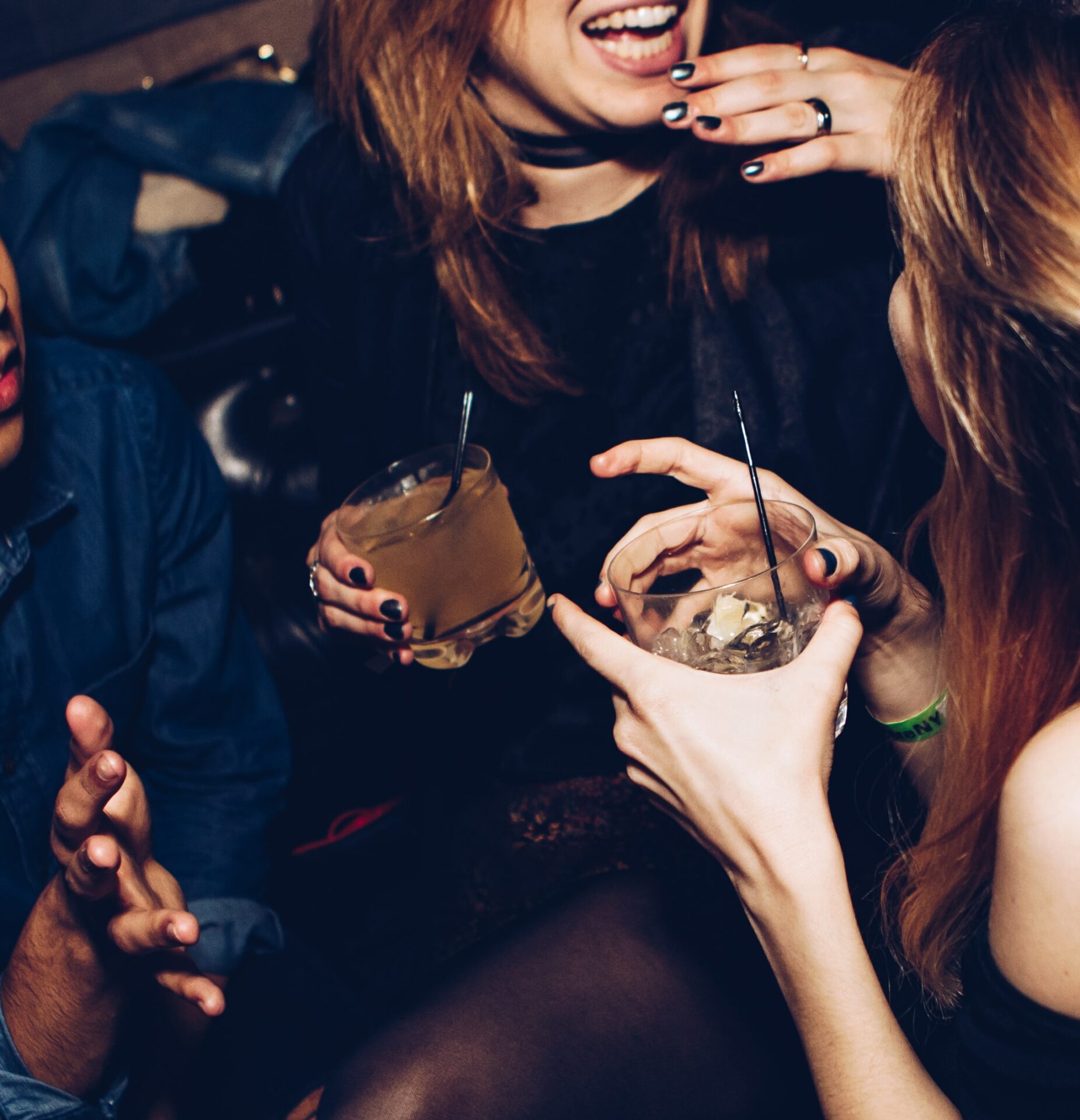 Top tips for bars and restaurants
1 – Play slower songs during downtime to boost sales in drinks and desserts while increasing client satisfaction!
Studies show that slower tempo music actually encourages clients to stay for longer, spending up to 40% more money on drinks and desserts, especially during downtime!
By setting a relaxing mood with slower quieter music, you will be able to increase client satisfaction. Another recent study showed that bright and noisy environments may actually be encouraging the customer to overeat.
By slowing down the tempo and turning the volume down, you get people to stay for longer, eat less, and be more satisfied!
2 – Maximize busy times by turning up the volume and playing higher tempo songs
By turning up the volume and keeping the tempo high, you will be able to turn tables much more quickly, allowing you to free up tables more easily and serve more customers.
Multiple studies in recent years (here are one, and another, as examples) have established that the tempo of the music has an impact on our perception of time. Basically, our perception of time is affected proportionally by the tempo of the songs we listen to. If you're listening to high-tempo electronica, it may seem like time is going much faster than it actually is. On the other hand, if you're listening to slow-tempo music, it may seem like time is passing much more slowly than it actually is.
This characteristic of human nature allows you to adjust the perception of time of your customers, depending on what behaviour you want from them. The best part about this tip is that it allows you to "rush" patrons out of their table without ever making them feel unwelcome. You won't need to tell them that you need the table if their internal clock is telling them that they have spent too much time dining and drinking!
3 – Turn up the volume for a boost in drink sales
After you closed the kitchen and you want to maximize profits while everything is being prepared for the next day, the bar is probably your best bet. To make the most of this, turn up the volume!
Multiple studies, with some dating back to 2008, have established a relation between alcohol consumption and the volume of music being played. Putting it simply, loud music meant that alcohol orders became more frequent.
The researchers behind the study offered a very interesting hypothesis on why this happens. "One, in agreement with previous research on music, food, and drink, high sound levels may have caused higher arousal, which led the subjects to drink faster and to order more drinks," said Guéguen.
4 – Pair the menu with an appropriate music selection
Pair the menu with the music, backed by multiple studies, regardless of how developed you think your palate is!
While high-pitched sounds emphasize the sweetness in foods and drinks, low-pitched sounds emphasize the bitterness in them. Obviously, the difference is slim and only processed subconsciously. But still, if your business is known for its desserts and sweet cocktails, playing bass heavy music will deter from the customer experience. This also allows you to create thematic dining evenings where you actually look to pair food with music.
If you have multiple settings that are relatively coordinated in terms of time, you can even save the higher-pitched songs for when the majority of the tables are at the dessert stage, providing an experience that fully engulfs customers and all their senses!
Do I need a license to play music in my bar or pub?
If you play music in your shop or business premises you will be required by law to have TheMusicLicence from PPL PRS. The payments received from business owners for TheMusicLicence then get passed on to composers, lyricists, recording artists, musicians, music publishers and record companies. Example:  If you play music to customers on a shop floor (100 sqm or less), your combined yearly music licence for a retail shop could cost around £307 (excluding VAT). A 50% surcharge may be applied if music has been played before being correctly licensed.
Higher rates apply for larger premises.
Can I use web based streaming services like Spotify, iTunes Radio, Napster, etc to play music in my bar?
No, the Terms & Conditions that you agree to when registering for an account clearly states that these services are for personal, non-commercial use only:
As specified in our Terms & Conditions, Spotify Free and Premium accounts are for personal, non-commercial use only.
USAGE RULES
(i) You shall be authorised to use iTunes Products only for personal, noncommercial use. For details of your rights and restrictions on your rights to use the iTunes Products, see:
"The Services provided through the Application may be used for your personal, non-commercial use only. You agree not to (i) reproduce, record, retransmit, redistribute, disseminate, sell, rent, lend, broadcast, make available, communicate to the public, publicly perform…"
Do you offer any specialist bar playlists?
We created a 'Bar House' channel which is tailor made for bars with a selection of current and classic bar grooves along with all the latest edits and re-edits. Many of our other channels like Pop, Mellow Pop, Nu_Jazz, and others would also be suitable for a bar environment.
Can I pick up the tempo?
Yes, with the click of a button you can switch channel on the App to pick up the pace or drop it down. You can even have the channels programmed to schedule up and down across the day and throughout the week.
Speak to one of our music consultants now.
If you are a bar owner looking to improve your music why not try out the Auracle Sound App and get instant access to a hand selected playlists for your business.