B2B Editorial and press articles
Business to Business Editorial and Press Articles
Some examples of recent B2B Editorial and Press Articles.
From time to time the B2B business press pick up on Auracle Sound's and choose to write an editorial article on the wonders of IP audio streaming services and commercially licensed music for businesses. Here are some recent examples regarding Auracle's services from Warm Welcome Magazine, from the Technology Issue and another from another B2B magazine Eat . Drink . Sleep.
Warm Welcome Magazine – Technology Issue September 2020
The latest issue of Warm Welcome Magazine covers all of the latest news and stories surrounding the hospitality sector. See how many companies are bouncing back and preparing for the future in a post-covid world!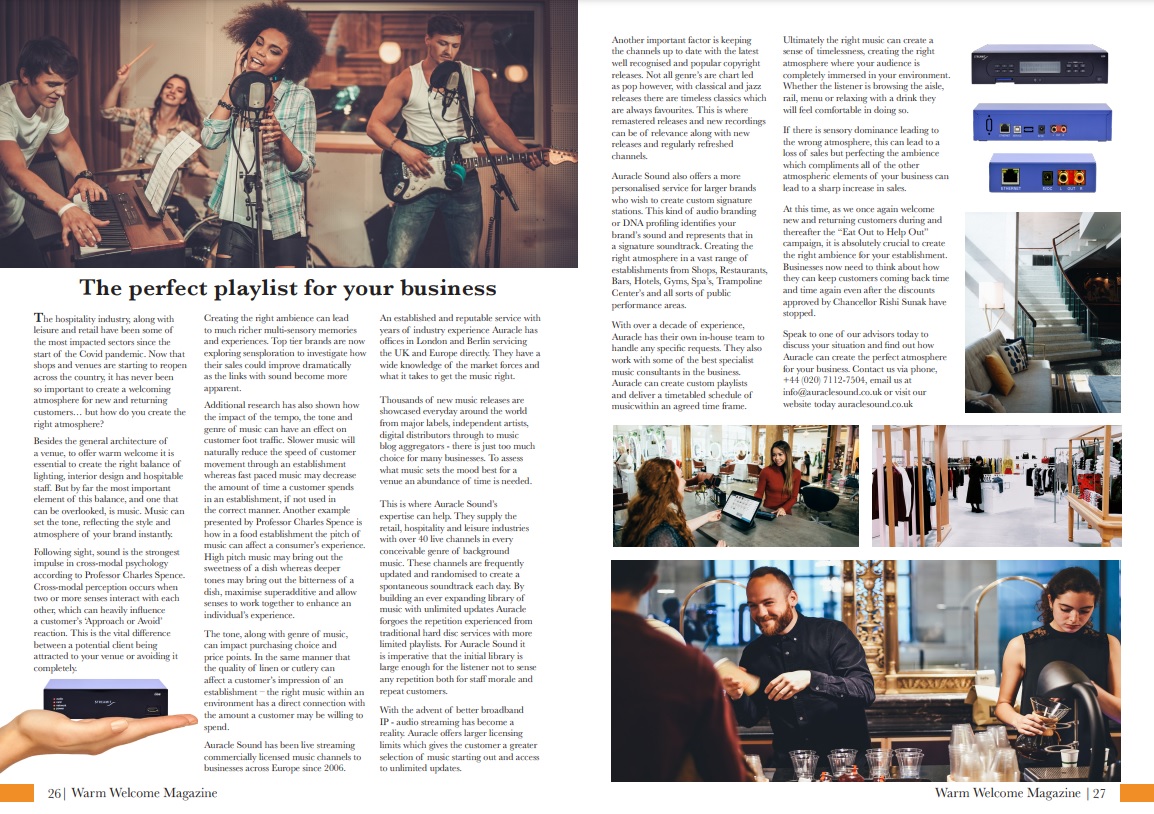 Eat, Drinks, Sleep Magazine, Technology Edition – (August 2018)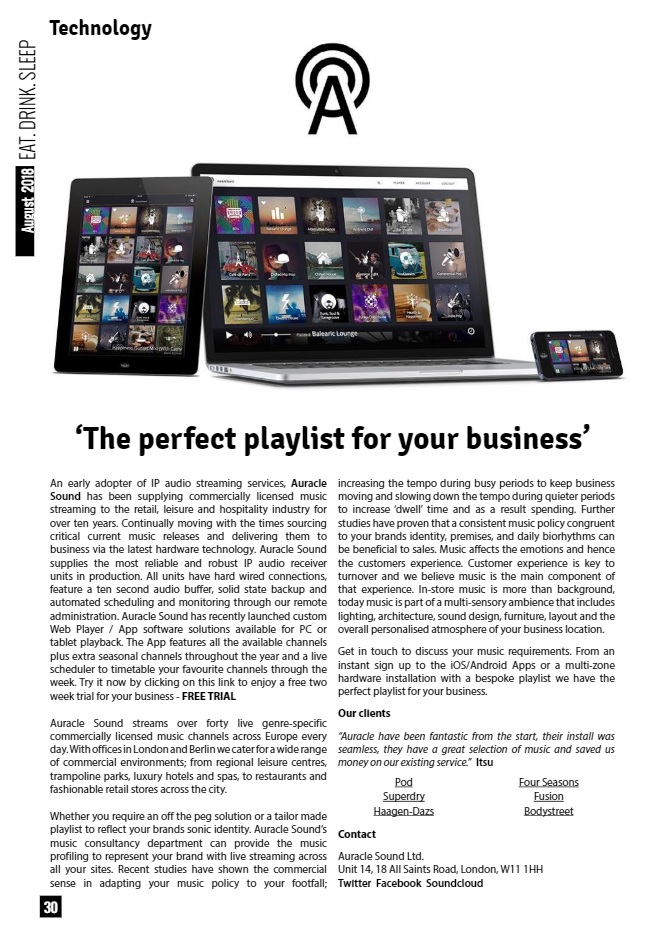 Speak to one of our music consultants now.